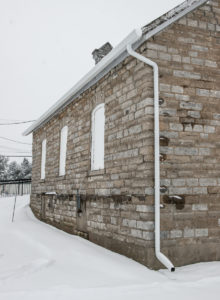 Some Society members reported that there was scaffolding on the outside north wall and workmen doing… something.
And in fact, they were installing the eavestrough (gutter, for our American readers) and downspout!
Not the windows yet, but I am told that this is the last week for deer hunting in the area, so our contractor should be back on the job next week.  Windows have been built;  all that's left is installation.
Let's hope!