Written by Doug Lovegrove  – Connect with Doug through the Museum contact form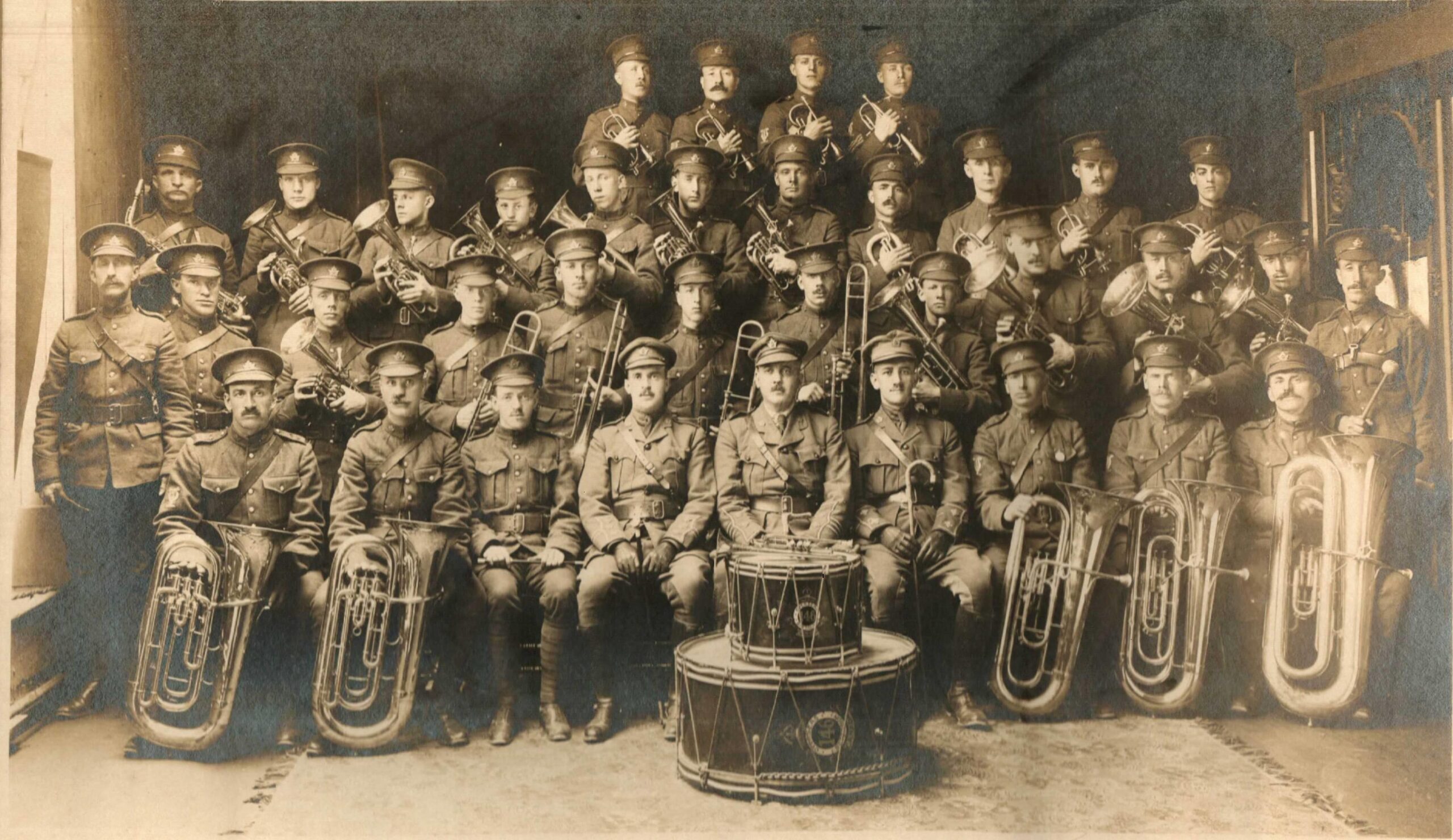 When 146th Battalion was enlisting band members, it looked locally for good candidates. The majority of the 30 man brass and bugle band was drawn from the Salvation Army in Kingston. Their instruments were donated by A. Davis and son, Kingston. The entire band would eventually consist of nearly 60 members that played brass, bugles and drums. The Bandmaster George Granger, 835227 and Band President Lieut. Frederick James were in charge of them all.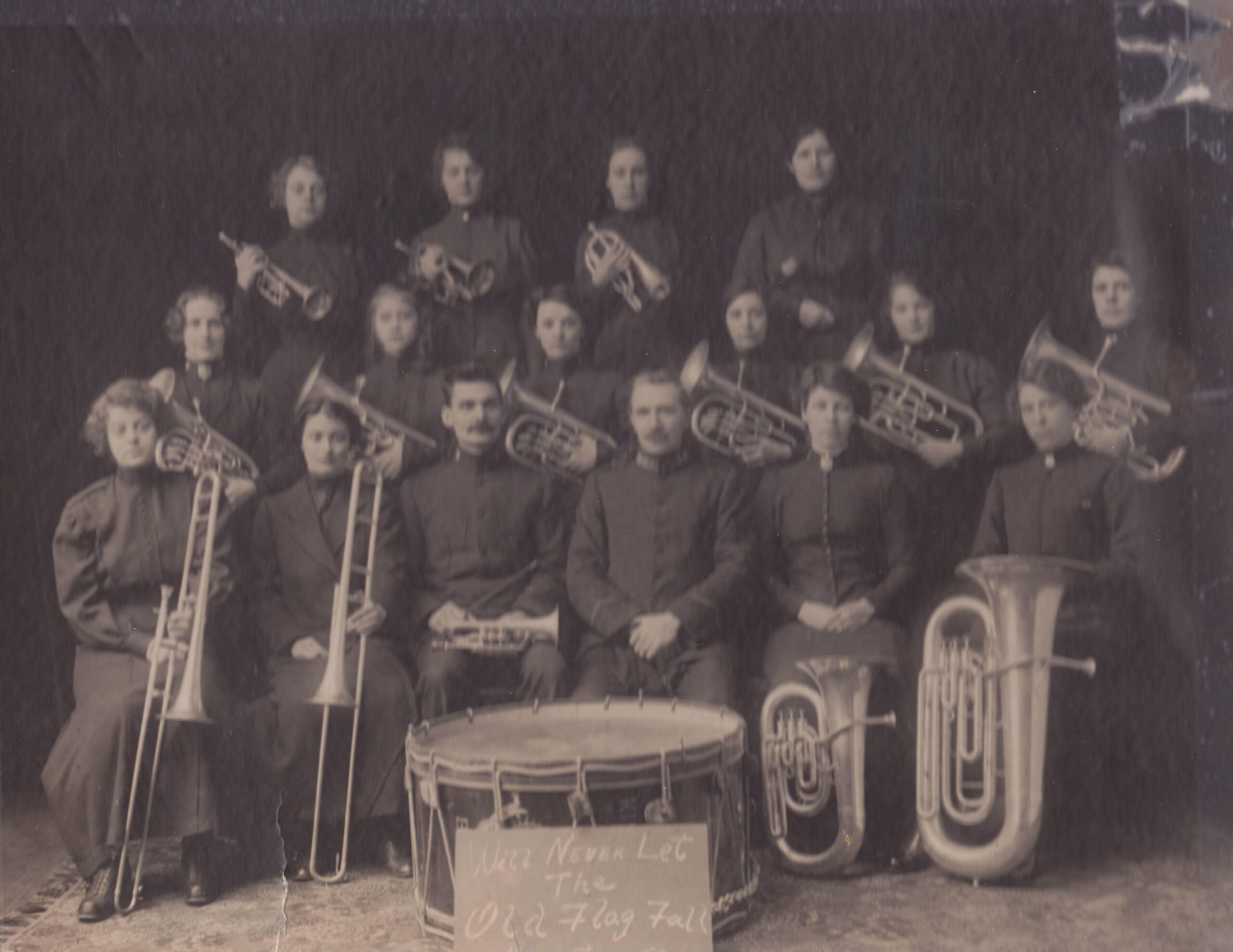 The Salvation Army band was a big part of their church operation. With the majority of men departing for the war, the church was without its music department. So, similar to the women who undertook men's responsibilities and obligations in other occupations, the women of the church stepped up.