I had the privilege to grow up with antiques but I didn't always know about their history.
Over the years what I have discovered is that certain items or furniture that I may not initially find appealing take on a completely different air for me when I "get to know them."
I learned this very important lesson with a Victorian hall tree. Buying it from the internet did not provide me with the knowledge that the finish was a painted tiger oak.  I thought it was real tiger oak!
Nevertheless, since I had driven for hours and the design was lovely, I decided to bring it home thinking I could refinish it. However, I have to admit I was also curious about this meticulously painted piece from the past.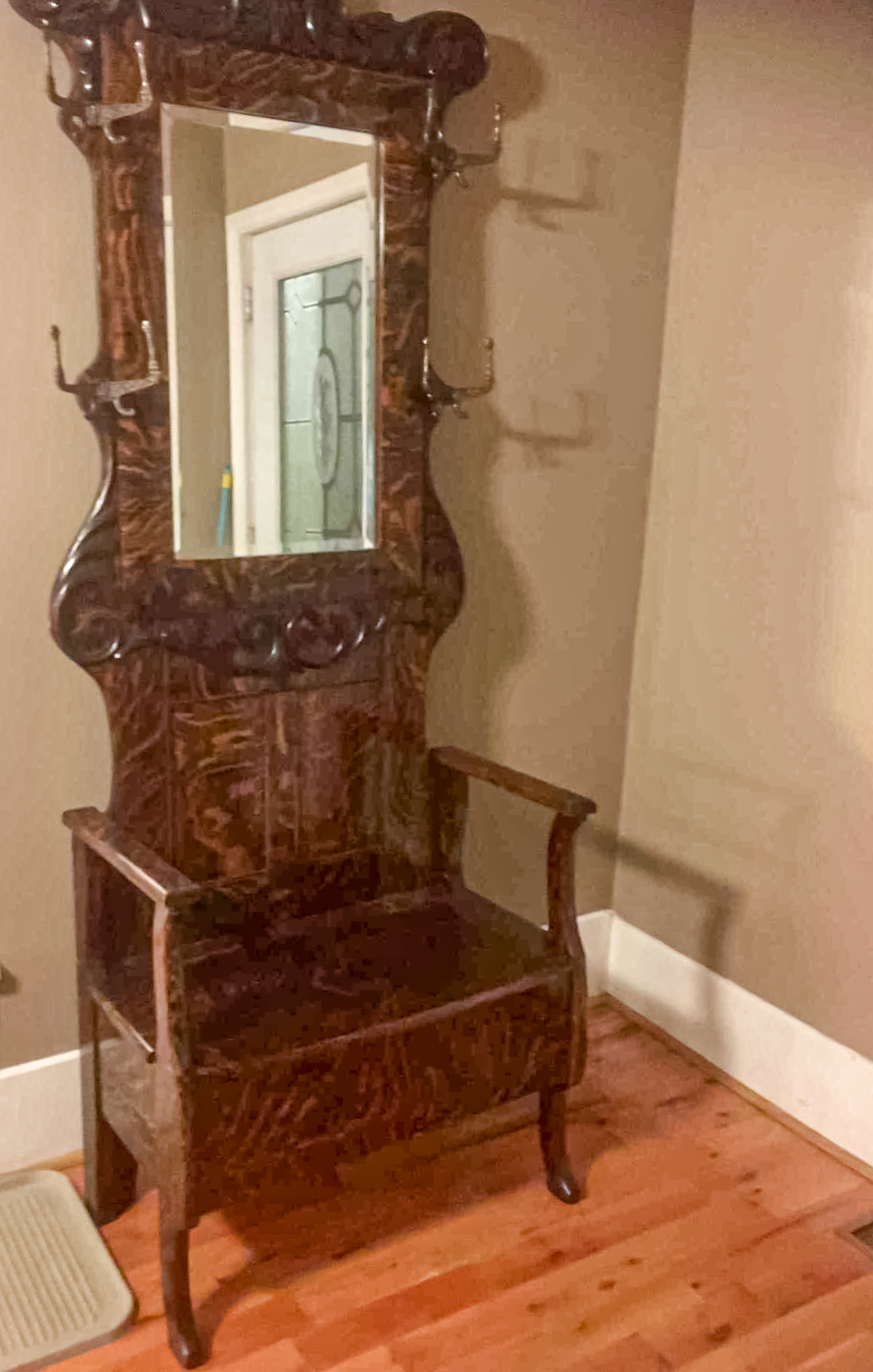 This intrigue led me to do some research about furniture finishing and to my surprise, I discovered that there were professional finishers who specialized in creating the tiger oak or mahogany "look" in pine or maple furniture. These craftsmen traveled from town to town transforming what people thought of as rustic and simple into elegant.
All of the sudden, I saw my hall tree as unique. It brought to life  some knowledge of a craft that I knew little about. In that moment, I thought it is quite amazing this art has been preserved and has escaped being refinished over the last hundred years!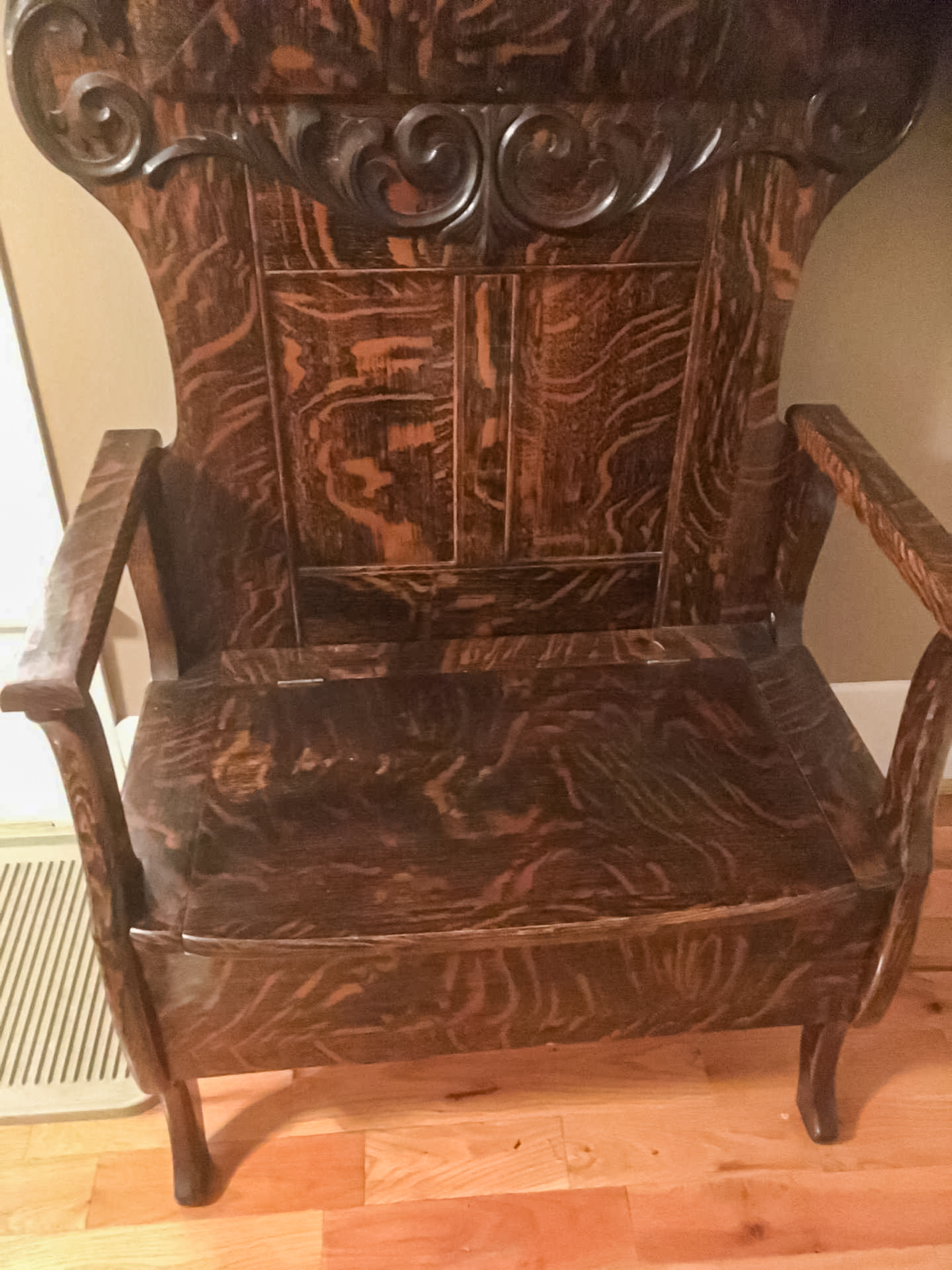 How happy I am that I did the research. I have tucked the documents into the seat so the next person will know how special this piece of history is.
Now, I see most antiques with the same inquisitive eyes and I eagerly anticipate the history I will learn when I take the time to get to know them. This certainly cements the old adage: "Don't judge a book by its cover."